SUMMER INCLUSION PROGRAM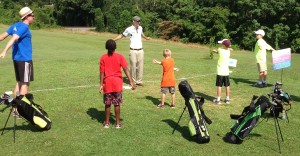 The Summer Inclusion Program's mission is to help create a supportive environment for children who could use just a little extra assistance in camp due to special needs. We provide training, support, and adaptive materials to help assist with inclusion.  Currently, we are working in collaboration with Charlottesville Parks and Recreation and Camping for All to assist with the inclusion at five day camps. Please see our FAQs for more information.  To enroll register your child for day camp through Charlottesville Parks and Recreation, indicating on the form that you are interested in Summer Inclusion Program.  City camps are open to county residents as long as there are openings, but registration for county campers does not begin until May.
We are very grateful for the support of The Charlottesville Area Community Foundation and The Wells Fargo Foundation for their support of inclusive summer programs.
The Summer Inclusion Program FAQ
MONUMENTAL COLLABORATIONS
Our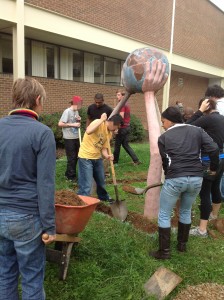 organization partners with McGuffey Art Center sculptor Ninni Baeckstrom and area school and youth programs on Monumental Collaborations. Through this program, under-served youth collaborate with the artist to design and create site specific sculptures that celebrate their communities. We have completed sculptures at William Monroe Middle School in Greene County and at Charlottesville High School.
THE HUB

The Hub is a week-end mentoring  program designed to increase access to community enrichment activities for children who are refugees from the world's troubled places.  Together, we enjoy a wide variety of activities together in the sciences and the humanities.  Our program is currently filled, and we are not accepting applications. There are a limited number of mentoring positions open.

TRAININGS AND CONSULT SERVICES
We offer trainings and consultations on inclusion for out-of-school time programs. For a description and pricings, please open the link below:
2016.17 Training and Consultations
CHILDREN'S WORKSHOPS
Our workshops are intended to be inclusive of all children and youth, regardless of needs, ability, interests, background, English language skills, and or learning/style. We use varied approaches to activities and provide adaptable materials.  Workshops are typically made up of 4-6  one to two hour sessions at $30.00 an hour plus materials.For current offerings, please follow the link below.