July 5-15
This post covers a longer than usual span, because Mary Anna will be on vacation after Independence Day.
Charlottesville Parks and Recreation recently launched a free rental bike-rental program, and Charlottesville Community Bikes offers free and affordable refurbished bikes, so this seems like a great time to post some ideas for bicycling.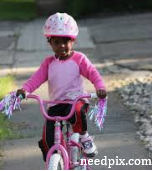 Of course, you can't ride a bike if you don't know how. Because one of my children had significant gross motor and motor planning challenges, his physical therapist recommended a no training wheels method of learning to ride. We ended up using this method with both children because it was so easy. I've posted two videos showing this approach. Although it is not mentioned here, we found trying this on a surface with a very slight incline allowed them to coast further without peddles, using that time to focus on just learning to steer.
There's a lot more to riding a bike than just knowing how. Everyone, no matter how long they've been riding, could use an occasional review of bicycle safety.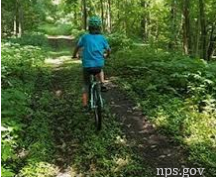 Now you just need a place to ride. Virginia Bike Trails offers statewide suggestions, including several in the Charlottesville/Albemarle area.
But what if bicycling isn't so much about going some place as it is about doing stuff? Here are some interesting things kids can do on bike's without going far from home. Some of these activities might stand just a little tweaking for social distancing.