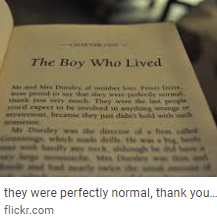 Art and Literature
What could be a better time than to dig into the Harry Potter series, whether for the first time, the second, or the 30th? This series is especially suitable for older readers. For younger readers, see below.
Harry Potter and the Sorcerer's Stone is perfect for today's theme, and can be downloaded at Jefferson Madison Regional Library. Remember, you can download a temporary library card, too.
An audible download is available for people who read by listening.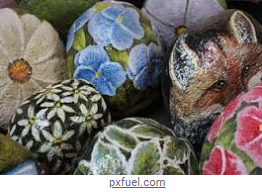 Movement
Painted Rocks Hunt. Join the painted rocks craze. Paint a rock (if you celebrate Easter, it could be fun to paint it like an Easter Egg.)
Now hide your rock somewhere in the community, and post a clue on Cville Rocks. If you don't live in Cville, you might have a similar group in your community. While you're on the page, look for posts about other hidden rocks, and see if you can find them. PLEASE, DURING THIS TIME OF SOCIAL DISTANCING, TAKE PICTURES BUT DON'T TOUCH THE ROCKS YOU FIND! And when you take the pictures, don't forget to tag enrichmentalliance on Instagram.

Make your own rock. Even after you find your own rocks, it'll still be fun to make one yourself. Don't forget to tag us at enrichmentalliance.