A Spring Celebration.
Chalk Magic. We're continuing the sidewalk chalk theme from a couple of weeks back, because we've been introduced to some astounding new materials. Because it is an incredibly beautiful spring day, and many people are celebrating Easter, we are giving this a page a spring theme, with additional ideas for those who are celebrating Easter today. But first, just enjoy this video of a stunning chalk artist.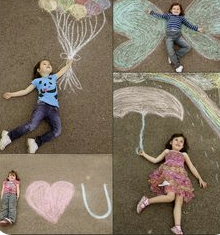 Follow the link above to get some for chalk art that you can add yourself to. Our Easter challenge for those who celebrate this holiday: hide real Easter eggs in your drawings. Send your friends pictures and see if they can find them.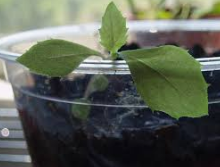 You don't need a fancy seed packet to start your own garden. All you needs are some fresh fruits and vegetable. Find out how to collect and grow seeds from some common items from the produce section.