May 11-12. Read-alouds are for always.
There are numerous benefits of reading aloud to children, no matter what their age. Even when they are able to read independently, reading aloud can increase pleasure in and comprehension of reading. Reading together is such a valuable way to spend time with your children, and we have a list of suggested readings for that, but with children home while parents are working, it can be good to have some online resources to augment family reading time, so we have included two resources for online stories.
Storyline features children's books read by celebrated actors, including Oprah Winfrey, Chris Pine, Kristen Bell, Rita Moreno, Viola Davis, Jaime Camil, Kevin Costner, Lily Tomlin, Sarah Silverman, Betty White, Wanda Sykes.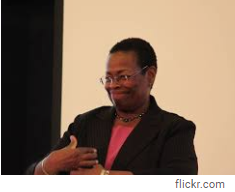 Stories in ASL has a similar catalog for young children, but also goes up beyond age eight. including classics for older children, such as Sadako and the Thousand Paper Cranes, and even some posts suitable for adults, such as "Stopping by the Woods on a Snowy Eveving." Their website is updated weekly, so check often for new posts.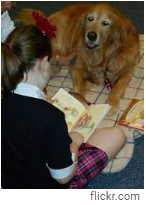 Read Aloud America is a list of books suitable for reading aloud to everyone from babies to adults. It's updated annually and the latest update was posted this spring. If you are away from your children, grandchildren, or other significant kids in your life, pick a story and read it to them on ZOOM.
But if that's not enough, did you ever consider reading to your dog? According to this article, reading to dogs benefits children. Presumable the dogs enjoy a good plot, too. Especially plot hounds.