Access to enriching activities for all children and youth has never been more important. And it has never been more challenging. Local out-of-school time providers have outdone themselves in rising to the challenge.
On this page we will share what we learn about programs offering virtual and social distancing activities. This list is not exhaustive. We are reaching out to local programs and will update regularly. If you know of a program that should be added to this list, please contact us at mail@enrichmentalliance.org. Please also contact us if we have missing or inaccurate information about your program.
---
Abundant Life Ministries will provide academic and mentoring programs this fall for Prospect neighborhood youth, while incorporating sanitation and social distancing protocols.
Autism Allies at UVA seeks to foster meaningful relationships between children, teens, and young adults with autism in the Charlottesville community during the academic year.  Autism Allies has changed their mentorship program to be mainly VIRTUAL via Zoom, FaceTime, or other platforms.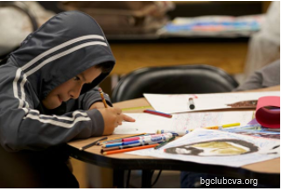 Boys & Girls Clubs of Central Virginia, serving youth ages 6-18, is expanding services to provide full-day socially-distanced programs, including an Academic Support Center, at 30% capacity for four days per week. Beginning this school year, full-day programs are designed to address academic, mental health, and childcare needs.
Brooks Family YMCA Stay and Play By reservation, children may be dropped off while parents workout. A virtual learning center is opening at the Brooks Family YMCA, with a second center planned for Walker Upper Elementary. Their Facebook page offers activities and groups.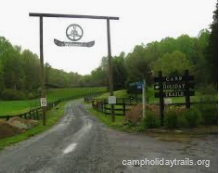 Camp Holiday Trails, a camp for children and teens with medical needs, is making their STAYING CONNECTED: CHT at HOME recorded camp activities available to all here. For info. on the live Zoom camp offerings, email: program@campholidaytrails.org.
Charlottesville Ballet is offering virtual and in-person classes ages 2-adult.
The Charlottesville Department of Human Services Community Based Services has opportunities for virtual community engagement through their Community Attention Youth Internship and Teens Give Service Learning programs.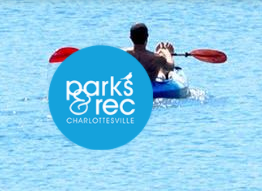 Charlottesville Parks and Recreation is currently developing social distancing programs. We will update when new information is available.
Charlottesville Parks and Recreation's Adaptive Recreation Program is offering virtual programming. More information is available through their newsletter, which you will find on the right-hand side of their web-page.
First Tee Golf Virginia Blue Ridge has a page of At-home Learning Resources for young golfers.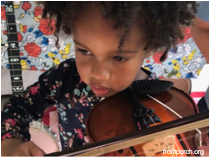 The Front Porch , a music center inspired by the our local cultural musical heritage, is offering virtual classes and live streamed concerts.
Girls on the Run, a 10 week course for 3rd-8th graders supporting the development of skills for a lifetime appreciation of health and fitness, is offering both virtual and blended programs.
Jefferson Madison Regional Library (JMRL)  offers drive-through service at Northside Library and curbside service at all the other branches. VIRTUAL are programs are offered at each library branch.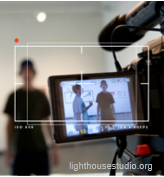 Latin Ballet of Virginia is offering virtual lessons daily.
Lighthouse Studio, a collaborative filmmaking program, is currently offering all workshops online.
Live Arts is offering online classes and workshops, and will be continuing to add new classes in the coming weeks. Live Arts Fall Mainstage offerings will occur online.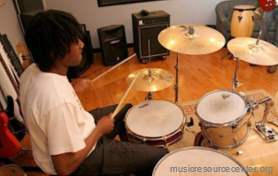 The Music Resource Center has put safe distancing and other COVID-19 policies in place. To attend you must be in 6th-12th grade and schedule visits in advance.
Piedmont Virginia Community College is extending its Kids College through the fall.
Special Olympics Area 3's Fall 2020 Return-To-Play Fall Sports offers Bocce, Golf, Soccer, Tennis and Volleyball with special health precautions and social distancing procedures. This Fall there will only be skills practice at various levels.  Zoom Sessions will continue to be developed for athletes and coaches usually held on Saturday afternoons.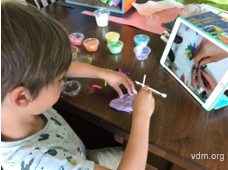 The Virginia Discovery Museum, offers Virtual Programs via Zoom for families with children ages 2-10 and contactless VDM @ Home activity resources for all ages. More Information is available under Bring the Museum Home on their programs page.
Wildrock is a nonprofit Nature Play and Discovery Center in rural Crozet with a barn center, trail, and three-acre playscape. Currently, they are offering playful self-guided educational trail walks and "quaranteam" visits on the playscape. Online programs are also offered to area schools.
Young Life – Capernaum seeks to provide relationships and activities through which teens and young adults (students in 9th grade through Post High) with disabilities experience, love, and community amongst peers with and without disabilities. Fall 2020 Semester: Capernaum will remain online, participating through Zoom activities on Thursday nights to be determined and FaceTime.