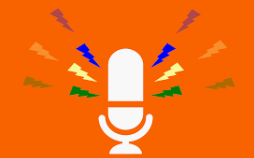 Subscriptions and Podcasts
Science and Math
But Why This semi-weekly NPR "Kids and Family" podcast digs into life's pressing questions, like "How Do People Fall Asleep?" and "Do Animals Get Married?" This podcast does cover some topical issues, such as the COVID-19, so some parents might want to pre-screen or discuss the podcasts. Technically, these aren't all Science and Math podcasts, but … close enough.
Movement
Rock Podcast. Spare the Rock is a weekly radio show out of KUTX 98.9, Austin. This web link takes you to their blog, where if you scroll down you will find their most recent playlist. Now, we put this under movement for a reason, so grab your phone, connect with your friends, and throw a virtual dance party.
Art and Literature
Today's reading subscriptions will appeal to younger children. To make this suitable for older readers, consider having them create their own read-aloud recordings to share with younger children. They should think about how they will introduce and conclude their reading, and how they will use vocal tone to make it interesting.
Story Podcast Circleround is a weekly podcast from WBUR 90.9 Boston. The website includes links to coloring books and soundtracks.
Kids' Books Read Aloud. If listening to read-alouds doesn't work for you, this YouTube series features read-along books.