June 10-13
Some of these ideas feature Dads, but they would really make great gifts for any important adult in your life, male or female. Make a gift for an adult who means the world you you.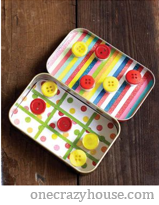 Transform an Altoids Tin. Love this. Take any tin box, it doesn't have to be an Altoids box really, and turn it into…. a case for something small that needs organizing, a game, a work of art, just a few ideas offered on this website and you'll probably think of more cool ideas.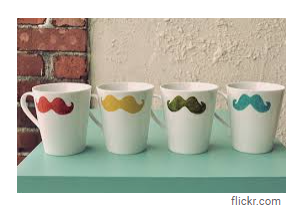 Mustache Mugs are easy and trendy. Just don't paint someone's favorite mug without asking 🙂
Homemade Cards can be truly awesome. This link provides instructions for cards that go WAY beyond your classic folded piece of paper with a drawing in crayon.