April 22
During quarantine, we've all been focused on how to live safely, comfortably, and happily in our homes. Sometimes that is hard to do. We run out of the things we need. We find out the supplies we thought could be replenished may not be in the stores anymore. We realize that we have to make sure our resources will last, because they may not be renewable after all. If you think about it, we are all permanently quarantined on the planet Earth. Even astronauts can only leave for a short while and must survive on what the Earth has provided for them. So, it is essential to make sure we can live safely, comfortably, and happily in our home. That's why we set aside one day a year to focus on and renew our commitment to living sustainably in our home for life. This year is particularly significant, because it is the 50th Anniversary of Earth Day. We're sharing a few ideas for celebrating within social distancing.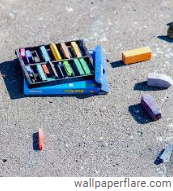 Fill all our windows and sidewalks with Earth Day Celebrations. Today an Agnor Hurt student is challenging children in our community to celebrate Earth Day with chalk drawings or posters. Read more.
National Geographic Kids has numerous links to games, slide shows, and articles to celebrate Earth Day remotely. Primary Games has also posted Earth Day Activities.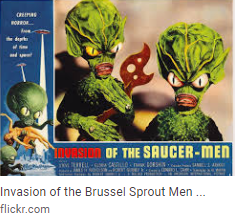 But there is so much more to Earth Day, because in the end, it's about action. So today we are going to share some information about invasive species and what you can do about them. Invasive species are plants and animals that have natural predators or other environmental challenges in their native environments that keep them from getting out of control. When they are deliberately or accidentally transferred to a new climate, that environment has not adapted to the species. The natural predators have not evolved. With no limits, they begin spread and crowd out native plants. Here is some information about invasive species in Virginia.
There's one invasive species that is very threatening to native plants, but is easy to recognize and pull up. Watch this video on how to recognize and remove garlic mustard. And maybe apply some of you creative talents to making posters and spread the word about this and other INVASIONS!