June 13-16 Virtual Tours and Activities In and Around Charlottesville
To give a little glimpse of what you can look forward, here are some COVID-19 posts from local attractions. To make this a true vacation, you'll want:
A Gift Shop.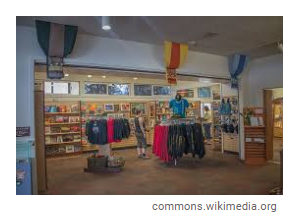 Buy some blank post cards and draw a picture of the sites you visited. Send them to a friend.
Make some small models of objects you saw on your visit.
Create some books. Gift shops typically have not only books about the site you visited, but also non-fiction and fiction related to the site.
Get some fabric markers and make tee-shirts, hats, and tote-bags with images from your visit.
A Snack Bar
Be sure to include a few selections related to the site you are visiting. For example, maybe serve some watercress or other Maori foods.
A Hands-on Learning Section
Some of these sites already have an activity section, but here are a few more:
Create a costume room. Look at some old clothes, clothes, and accessories in your closets and WITH PERMISSION :), the closets of people bigger than you. Can you transform some of these into period clothes or clothes from another part of the world?
Set out some materials to try out crafts or music related to the site.
Put out some construction materials, such as Lego's, Plus Tubes, and Lincoln Logs to make models of the place you visit.
Now Enjoy Your Tour.
These are a few local attractions I found with online offerings. I'm sure to have missed some great ones. Message us on Facebook or write to mail@enrichmentalliance.org if you have additions.
Enjoy your staycation. Send us a card!