April 19. Movie Night
We're pairing three movies with the books they were based on. All of these are available as audio downloads at Jefferson Madison Regional Library and during COVID-19 you can get a library card online. If you don't live in Central Virginia, try your local library or Audible Stories. You may not realize how many of your favorite movies were based on books. If you want to find more, try these lists: 25 Kids Books Made into Movies. 50 Great Movies Based on Children's Books.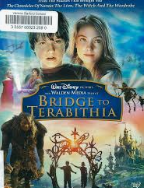 The Bridge to Terabithia. Since we mentioned the book in our recent set of bridge activities, it seemed like a good one to start with.
The Bride to Terabithia. The movie takes the imaginary world created by these two young people and brings it to life for the viewer. What if someone built movie scenes around your imagination? What kind of movie would it be?
---

The Invention of Hugo Cabret tells the story of a orphaned clock keeper living a secret life in a train station while pursuing a mystery. It is the basis for the magically dreamlike movie:
Hugo. If you like robots, mysteries, and suspense, you will love this movie.
---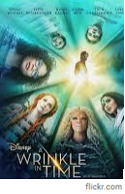 A Wrinkle in Time. A classic children's sci-fi story of three children wandering the universe in search of the missing father of two of the children.
A Wrinkle in Time 2018. Who, or what are those mysterious beings who have sent the children on this quest?