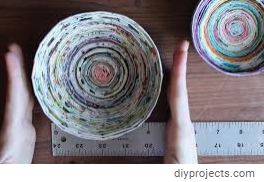 Art and Literature
Magazine Strip Crafts
Picture Tutorial. Ever see those colorful magazine baskets and wish you knew how to make them? This series of photographs takes you through the process step-by-step.
Video Tutorial. If you need a more detailed explanation, watch this video. The video calls for decoupage glue, which most people don't have on hand. Try making this substitute.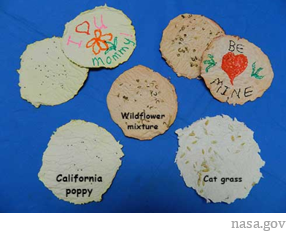 Science and Math
Seed Paper
Turned used paper into seed paper. Gather up used paper from around your house and turn it into handmade recycled paper with embedded seeds. The whole page can be planted. These make fantastic greeting cards.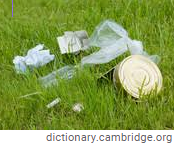 Movement
The Poetry of Trash
Cast Away Young People's Poet Laureate, Naomi Shibad, finds treasure in trash, writing poems about objects she encounters in on her walks. Download this book, and play it while you take a walk in your neighborhood. Why do YOU notice while you're out walking?