Canyon Moon.
Writers in Charlottesville Parks and Recreation Adaptive Recreation's summer camp identified Harry Styles as a favorite musician. I felt that "Canyon Moon" offered an opportunity to explore descriptive language in landscape poetry.
As you watch this lyrics video, pay attention to the colors the lyricist uses.
(Note to helpers, YouTube might follow this with viewing with suggestions for videos you consider inappropriate. You may want to monitor minors).
---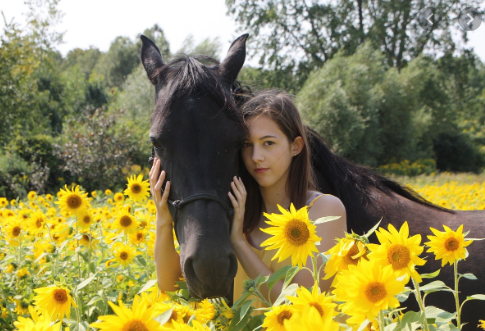 Now read, "Girl Riding a Horse in a Field of Sunflowers," by David Allan Evens. His poem is awash in color. The poet also adds some details from the landscape to help us see the place: sunflowers, lake, trees, brush.
Even though the song and poem are about scenery (moon rising in a canyon, girl riding through a field of sunflowers) they are also about feelings. Without coming right out and saying it, both writers let us know that they feel sad when they are separated from someone.
What is a place that you really love?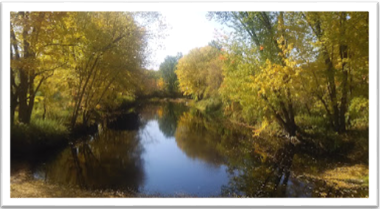 For the next activity, you will need an image of a place in nature that you really love. Here are just a few examples of places in nature: beach, garden, lake, woods. (A note to helpers: for poets who need visual cues, consider providing photographs of several places you know the poets love and letting them pick one. Or choose from this small collection of Place Images).
Write a poem that lets readers know what it feels like to be there.
Your feeling doesn't have to be directly about the place. It can be about something you or someone else is thinking about.
Remember to use colors and details to help us see where you are.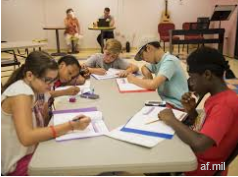 Harry Styles repeats the same sentence several times. This is a technique used often by songwriters, but poets sometimes use that strategy as well. You might want to try repeating sentences in your poem.
These Pre-writing and Template pages can be useful in getting you started. You might decide just to do Page 1 and then write a poem without a template, but if you need one, pick a template to get you going.
A Note to Helpers
Some poets may need support writing their poems, but of course we all want to allow the poets to express themselves. Our Notes to Helpers offer suggestions for providing support only to the extent it is needed.
---