July 26
,
Sound in
"Firework"
We just finished a poetry workshop with Charlottesville Parks and Recreation's Adaptive Rec Day Camp. The workshop was so much fun I thought I'd share our activities here.
Our workshops always starts with a pop song, chosen by participants in current and past workshops. We look at devices lyricists use to make their writing powerful. Then we read a poem that uses similar techniques. Finally, participants write poems of their own.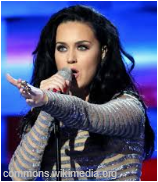 The different options provided with these activities are intended to make them accessible to children and youth of all ages, all interests, and all abilities. Materials are included to assist writers with developmental differences.
For the first two posts, I will share activities based on "Firework", by Kate Perry. Next, I will share activities based on a song our Adaptive Rec campers chose.
Repeating Sounds
Kate Perry often uses near (or slant rhyme) instead of full rhyme. The "in" in "wind" is repeated in "again." The words almost rhyme, but they are not "full rhymes" because they don't have the same final letter.
Listen to "Firework" by Kate Perry, reading the lyrics as you go.
Notice how she repeats the short "i" as in wind and the long "i" as in "light." Listen for other repeated sounds, too, as well as repeated words and phrases. Repetition makes poetry and lyrics sound good.
Poets also use near rhyme. Read and listen to rhyme in "Snail" by Langston Hughes, What full and near rhymes pair with "go?"
If you would like to know more about repeating vowel and consonant sounds in song lyrics and poetry, read about assonance, consonance, and alliteration.
Some Poems Are Written to a Person or Thing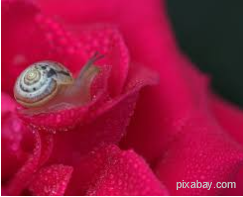 "Firework" and "Snail" are both examples of a kind of writing called an "apostrophe," or an address to someone or something. "Do you ever feel….?" Kate Perry asks someone. We aren't sure who it is — maybe the listener. When Langston Hughes says "Dreaming you go…" we know from the title and first line that he's talking to a snail.
Write a Poem to an Animal
Write a poem to an animal. Think about where it is (the snail is on a rose) and what it does (the snail crawls along the rose, drinking dew). Here's a "Talking to an Animal Think Sheet" if you'd like some help getting ideas for your poem.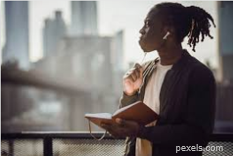 Now the fun part. These "Poem Prompts" are options for you to use as you turn your ideas into poetry. The first is a very open-ended prompt. The next two provide more structure. For this poem, we ask you to focus on near rhyme and other forms of repeated sounds.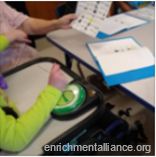 We've provided a Word Bank, in case you need it. The words are color-coded by sounds, so if you pick words that are the same color, you will have repeated sounds in your poem. If writing things by hand is a challenge, these words can be printed onto standard mailing labels, such as Avery 8160, so you can peel them off and paste them down to write your poem.
There are also numerous website to help you find rhymes and near rhyme. Rhymedesk is a family friendly website. Rhymezone is an uncensored website, but it offers options for poets looking only for near rhyme. You can find more options by entering "rhyming dictionary" in your search engine.
A Note to Helpers
Some poets may need support writing their poems, but of course we all want to allow the poets to express themselves. Our Notes to Helpers offer suggestions for providing support only to the extent it is needed.